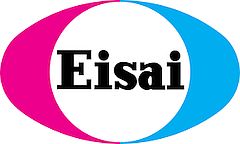 TOKYO and CAMBRIDGE, Mass., Jan 30, 2023 – (JCN Newswire via SEAPRWire.com) – Eisai Co., Ltd. and Biogen Inc. announced today that an application for manufacturing and marketing approval for lecanemab (generic name, U.S. brand name: LEQEMBI), an anti-amyloid-beta (Abeta) protofibril* antibody, in Japan has been designated for Priority Review by the Japanese Ministry of Health, Labour and Welfare (MHLW). Priority Review in Japan is granted to new medicines recognized as having high medical utility for serious diseases, and once designated for Priority Review, the target total review period is shortened.
In Japan, Eisai submitted the manufacturing and marketing approval for lecanemab to the Pharmaceuticals and Medical Devices Agency (PMDA) on January 16, 2023. This application is based on the results of the Phase III Clarity AD study and the Phase IIb clinical study (Study 201), which demonstrated that lecanemab treatment showed a reduction of clinical decline in early AD.
Lecanemab selectively binds and eliminates soluble, toxic Abeta aggregates (protofibrils) that are thought to contribute to the neurotoxicity in AD. As such, lecanemab may have the potential to have an effect on disease pathology and to slow down the progression of the disease. The Clarity AD study of lecanemab met its primary endpoint and all key secondary endpoints with highly statistically significant results. In November 2022, the results of the Clarity AD study were presented at the 2022 Clinical Trials on Alzheimer's Disease (CTAD) conference and simultaneously published in the New England Journal of Medicine, a peer-reviewed medical journal.
In the U.S., lecanemab was granted accelerated approval as a treatment for AD by the U.S. Food and Drug Administration (FDA) on January 6, 2023. On the same day, Eisai submitted a Supplemental Biologics License Application (sBLA) to the FDA for approval under the traditional pathway. In Europe, Eisai submitted a marketing authorization application (MAA) to the European Medicines Agency (EMA) on January 9, 2023 and accepted on January 26, 2023. In China, Eisai initiated submission of data for a BLA to the National Medical Products Administration (NMPA) in December 2022.
Eisai serves as the lead of lecanemab development and regulatory submissions globally with both Eisai and Biogen co-commercializing and co-promoting the product and Eisai having final decision-making authority.
*Protofibrils are large Abeta aggregated soluble species of 75-500 Kd. (1),(2)
For more information, visit www.eisai.com/news/2023/news202312.html.
Copyright 2023 JCN Newswire. All rights reserved. (via SEAPRWire)